9 kg of nettles :)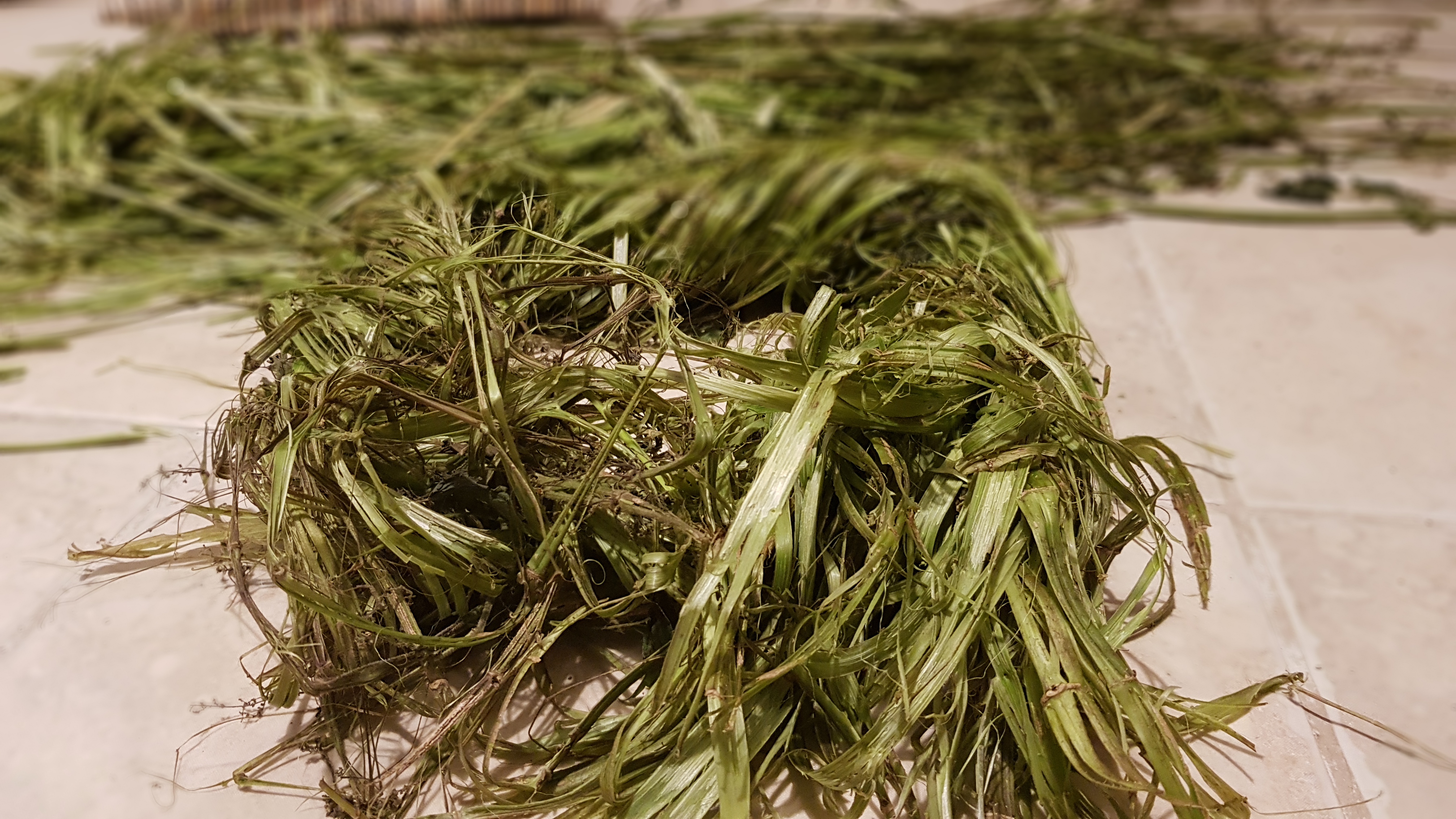 Nettle fiber
Almost 9 kg of green nettle, after removing the leaves.
1/3 for water retting, 1/3 for dew retting , and 1/3 for fiber removal right away.

There is a lot of work with this method

, but the fiber has the most beautiful color according to me (the fiber that will be created).
With this third method, you can dry and with the help of a dinner knife, "scrape" these green strips (good for warp, long fiber and strong), or boil in ash or soda to spread the glue. Then comb with combs
, like sheep fleece (this way gives shorter and finer fiber).
But all this will be described on this page 🙂

Realized as part of the scholarship of the Minister of Culture and National Heritage of the Republic of Poland