Nettle- weaving part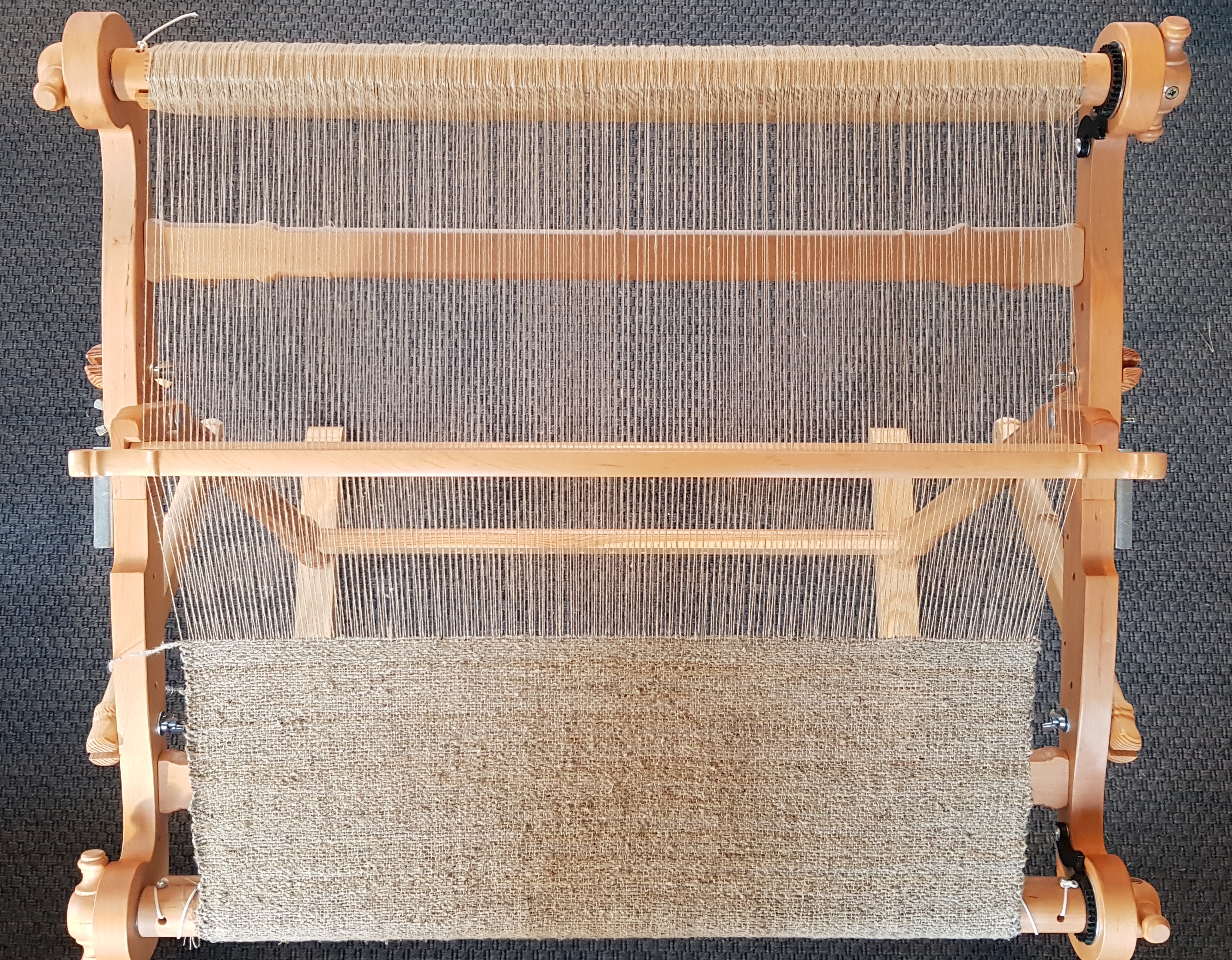 Nettles on weaving loom.
Before the nettle reached the loom, it was twice boiled in ash (lye).
I got rid of the leftovers that could be responsible for the spoiling.
As a result, the nettle fabric becomes resistant to decay, destruction – even if it frequently and intensively undergoes soaking.
That is why the nettle was a great raw material for fishing nets.
Either way, the penultimate stage – weaving.
On the warp – flax from our field, dried, retted, broken, combed, spun, starched.
Thread – nettle – hero of this page.
Weaving loom- Harfa, Kromski.