"August-collecting" nettles for fiber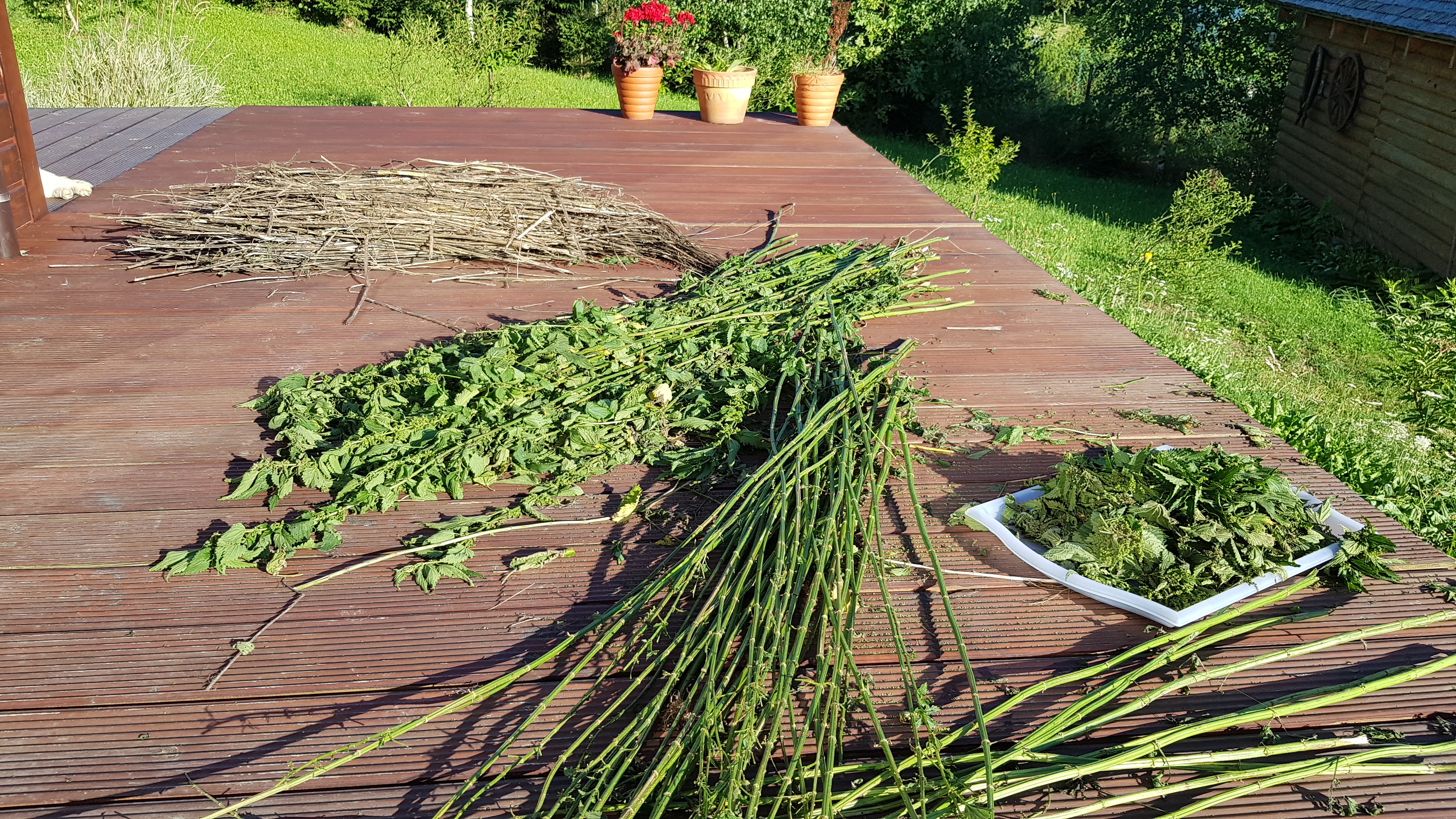 Nettle for fiber
This year's weather made the vegetation faster by about a month 🙂
Nettles, which should be collected mainly in September and October – I gather now.
5kg nettles divided in 3 ways: retting, dew retting:
this step breaks down the hard stem of the nettle making it easy to break away the unwanted parts from the fibres. This can be done by submerging the nettles in water, submerging it in running water, or laying it on the lawn and allowing the dew to do it's thing.
and third way: removing green fibers from a green plant.
Realized as part of the scholarship of the Minister of Culture and National Heritage of the Republic of Poland