Nettle spinning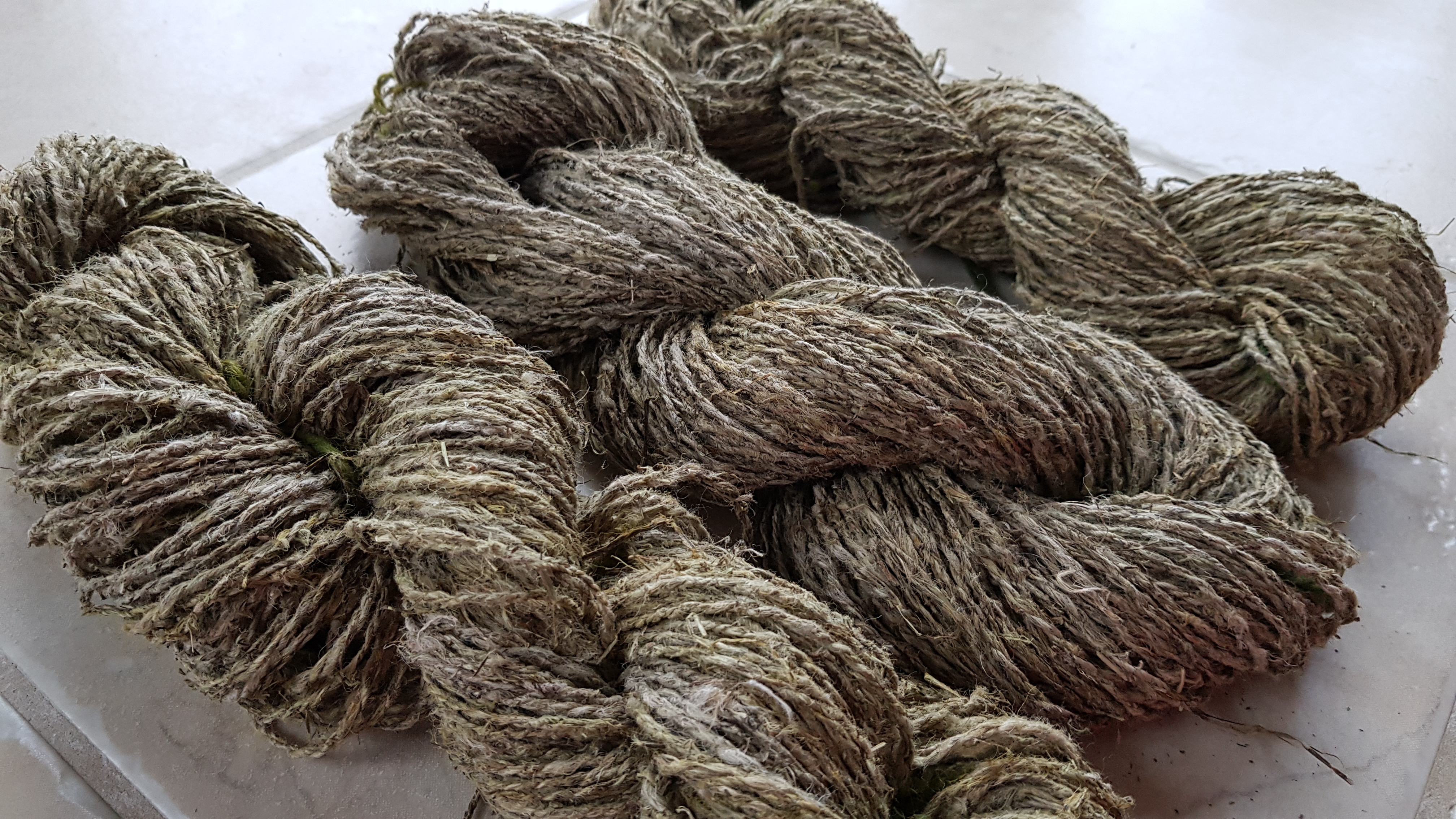 Nettle spinning
Single nettle fibers are short and very delicate. For drop-spindle I could afford the ideal fibers. However, the amounts that have been generated as part of this study, I decided to spin on the spinning wheel. I did not clean the nettle fiber so much that it was a bit stronger when spinning.
I used the most delicate of my spinning wheels – Prelude of the Kromski company. I like him for such delicate projects.
Bea was used for plying , she has a large reel.
Only after the reel, the yarn went to the ash pit, it was easier for me to go to the higher level of delicacy of the nettle, when it was already spun and doubled – that is- stable.